Movie review: Aunese documentary a powerful saga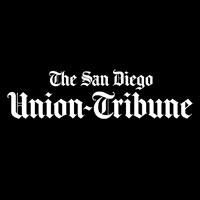 The first thing a writer learns in journalism class is "Don't bury the lead." In the first two or three paragraphs of a story, tell your readers why you're writing the story. I imagine the same theory holds true in film school. Early on, tell viewers why they purchased a ticket to see your production. On Friday in Hollywood, "Born To Lead: The Sal Aunese Story" made its theatrical debut. It must run for a week in Los Angeles and New York to receive consideration for an Oscar in the Best Documentary Film category.
I know the story of Sal Aunese — the Vista High quarterback who went on to star at the University of Colorado and tragically died of stomach cancer at age 21. This is a powerful, well-put-together documentary with great action film clips, interviews and music, but it has been nearly 30 years since Aunese passed.
Read full article